Monday Market Update for Chico, CA: April 4, 2022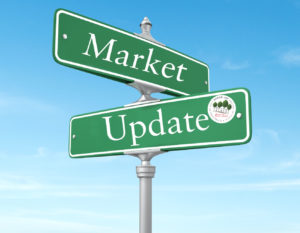 ———————————————-
Single family residential properties available: 68 ↑
Median property listing price: $573,500 ↓
Median property listing price/sqft: $319.20 ↑
Median days on the market (DOM): 16 ↓
———————————————-
Single family residential properties closed escrow in the last 7 days: 24 ↑
Median closed price in last 7 days: $474,000 ↓
Median listed price of these properties was: $500,000 ↑
Median closed price in last 7 days price/sqft: $305.23 ↑
Median DOM for properties closed in the last 7 days: 7
———————————————-
Single family residential properties under contract in the last 7 days: 31 ↑
Median price under contract in last 7 days: $549,000 ↓
Median price under contract in last 7 days price/sqft: $317.16 ↑
Median DOM for properties under contract in the last 7 days: 6
———————————————-
Average 30 Year Fixed Mortgage Rates: 4.85% ↓
Average 15 Year Fixed Mortgage Rates: 4.19% ↓
Rates for mortgages change daily, but they remain low by historical standards. If you're in the market for a mortgage, it could make sense to go ahead and lock if you see a rate you like. Just be sure to shop around first.
———————————————-
– Check out my smartphone property app! It's called HomeSpotter, it offers the most current information available. Use it for fun, or for serious home searching. Download it for free, we can also communicate through it: Download here.
– Are you curious about your current home value? Click here, or contact me. I will send you a free market evaluation.
– Do you know of someone considering moving? Remember me, a referral is a great compliment.
– Know someone moving out of the area? With my network(s) of agents, I can help find a great agent in any market.
– Keeping it "Real"…Estate!
– Archived Updates at link here: https://www.cityoftreesrealty.com/real-estate/monday-market-updates/
↑↓ Monday Market Update for Chico↑↓