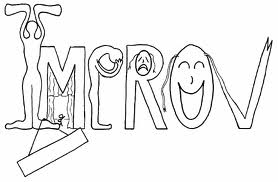 Ever been to an improv show? You'll have a chance to guffaw at the antics of some local talent on Sun., Dec. 12th at the 1078 Gallery, 820 Broadway, Chico, CA.
Performing improvisational comedy as "Butte Improv Club," students at Butte College (under the direction of the uber-talented Jerry Miller) are driven to bring comedy to the people of this land. 
"When the economy and the government and everything else goes to hell," they write, "you should always find a way to laugh. In these times, an improv group is just the thing to let off some steam. Come laugh with us." And heck, it's some of the most affordable entertainment in town!
Butte Improv Club
Sunday, December 12, 820 Broadway
Show at 8 (doors open at 7:30pm)$3 tix
With Ben Weddell, Justin Bryant, Ken Chapman, Joshua Furtado, Bethanie Johns + Trevor Allen